Divorce Lawyer in Brooklyn, MD 21225
Tips to Help You Find a Trustworthy Brooklyn, MD Divorce Lawyer Near You
Law Office of Thomas Mallon LLC is a leading Brooklyn, MD divorce lawyer that has more than 14 years of experience helping couples navigate through the divorce process. We understand that getting a divorce can be difficult. There are so many factors that need to be considered and decisions that need to be made, and tensions and emotions can run high.
Our divorce lawyer takes a caring, compassionate approach, ensuring couples communicate effectively and constructively. We always have the best interest of our clients in mind and are committed to making sure that issues are resolved in a favorable manner and that the process is as amicable as possible.
If you and your spouse have decided to part ways and are seeking the assistance of an attorney, instead of searching online for "divorce lawyer near me", contact a Brooklyn, MD divorce lawyer that is committed to excellence and has a proven track record of success: Law Office of Thomas Mallon LLC.
How to Find a Brooklyn, MD Divorce Lawyer You Can Trust
Getting a divorce is a difficult decision to make. It's emotionally, mentally, and physically draining, and it involves a lot of soul-searching and upheaval.
Having top-notch legal representation is important. A good Brooklyn, MD divorce lawyer can alleviate some of the stress and can ensure that the process goes as smoothly as possible. But this is all new to you, so how do you go about finding a knowledgeable, experienced attorney that you can trust? Here are some tips that can help you find a reputable Baltimore County divorce lawyer near you.
Understand an Attorney's Role
Before you begin the process of looking for a Baltimore County divorce lawyer near you, it's first important to understand the role of your attorney. A Brooklyn, MD divorce lawyer should assist you with moving the dissolution of your marriage forward in a fair, equitable, and amicable manner.
A lawyer should not be used as an emotional support system; that's what family, friends, and even therapists are for. Instead, you should look to a Brooklyn, MD divorce lawyer for guidance and assistance with decisions that relate to finances, investments, other assets, and if you have children, custody decisions.
Search for Divorce Lawyers Near You
Once you understand the role a Brooklyn, MD divorce lawyer will play in the dissolution of your marriage, you can start the process of looking for an attorney. You can ask the people you know who have gone through a divorce – friends and family members – if they used a lawyer, and if so, who they used and if they would recommend his or her services.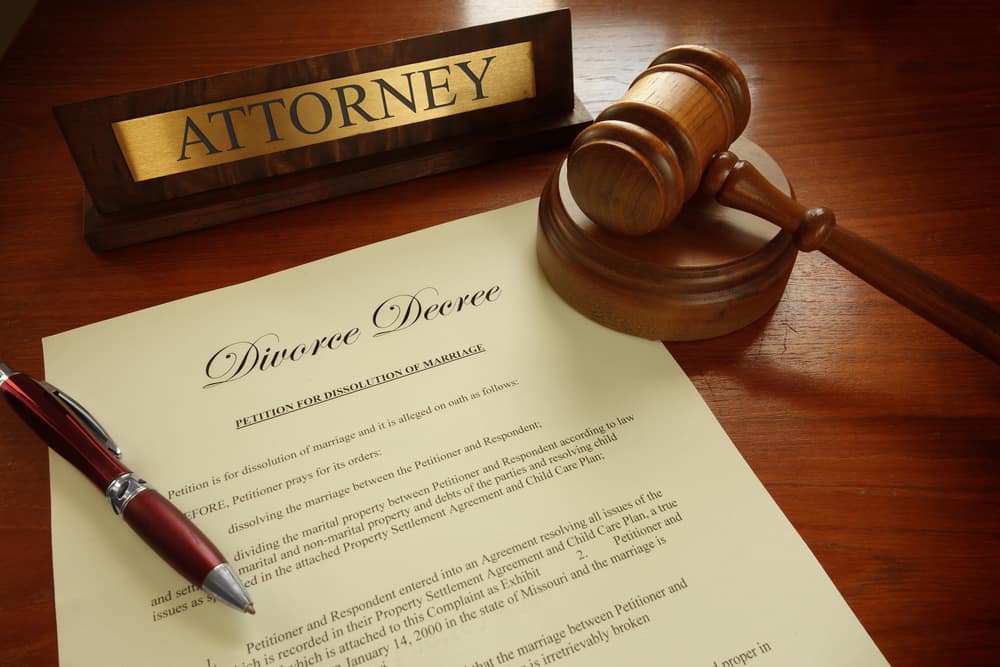 You can also use the internet to look for an attorney. A quick search for "divorce lawyer near me" will be sure to reveal several professionals in the Baltimore County area. Visit some of the websites of attorneys or law firms that appear in your results to see if you can find more information about their credentials, qualifications, experience, and areas of expertise.
Schedule Consultations
Whether through referrals from the people you know or an online search, once you've found a few divorce lawyers near you, schedule consultations with each one. Reputable attorneys will offer no-cost in-person consultations. During your meeting with each Brooklyn, MD divorce lawyer, ask key questions that will pertain to the process, as well as your case. The following are a few examples of some key questions that you might want to consider asking:
· How long have you been practicing?
· What will the process entail?
· How will we communicate?
· What type of law do you specialize in?
· How long do you think the case will take?
· How will the negotiation process work?
· Will anyone else be assisting with the case?
· How much do you estimate my divorce will cost?
· What are your rates?
You should also include any other questions that you feel would be pertinent and that would help you determine which attorney will best meet your needs. After you've completed the consultation process, take the time to review the answers each Baltimore County lawyer provided, and consider the interaction you had with each one.
Schedule a Free Consultation with a Top-Rated Brooklyn, MD Divorce Lawyer
When you're researching divorce lawyers near you, be sure to include Law Office of Thomas Mallon LLC on your list. With more than 14 years of experience and a proven track record of success, you can rely on our attorney to guide you through your divorce and to ensure that the process goes as smoothly as possible. To schedule a consultation, call 410-847-9075 today!
---
Some information about Brooklyn, MD
Brooklyn is one of the southernmost neighborhoods in Baltimore, Maryland. It is located near Anne Arundel County along Governor Ritchie Highway which is also Maryland Route 2. Its main roads are South Hanover Street,, Potee Street, and East Patapsco Avenue, Sixth Street, Tenth Street, and West Bay Avenue which borders the neighboring Curtis Bay community to the east, running through Bay Brook Park, which separates the two. South Hanover Street also serves as the dividing line between east–west streets in Brooklyn, as Charles Street does not exist here. Often mistaken as Brooklyn Park, Brooklyn shares the 21225 ZIP Code with the greater Brooklyn Park area which is across the Baltimore City Line in and the other neighboring community of Cherry Hill to the west and northwest across the now small western branch of the Patapsco River flowing from Ellicott City and Elkridge and along the shoreline-hugging southern extension 'South Hanover Street' of the downtown's old colonial-era 'Hanover Street' across the 1914-1917 Hanover Street Bridge, later renamed the Vietnam Veterans Memorial Bridge in the 1990s.
On 26 December 1911, King Johnson was lynched in Brooklyn. A mob was able to take him from his jail cell and shoot him four times. Nobody was ever tried for the killing.
The Brooklyn neighborhood was included in the areas annexed to the City of Baltimore in 1918 as a result of state legislation. Prior to the annexation, the neighborhood had been part of Anne Arundel County.
'On Jan. 3, 1941, with the world engulfed in a second global war and America on the precipice of entering the fray, President Franklin Roosevelt announced an emergency, $350-million shipbuilding program. The S.S. Patrick Henry, the first of these ships, was launched with great fanfare on Liberty Fleet Day in September 1941. Ultimately, 384 Liberty ships and 94 leaner, faster Victory ships were built at Bethlehem Steel's Fairfield shipyard, which made more vessels than any U.S. shipyard. By late 1943, the shipyard employed some 46,700 workers, including 6,000 African Americans, who worked around the clock, according to The Baltimore Sun." Many of the maritime and steel workers lived in Brooklyn.
Useful links for Brooklyn, MD
Directions from Brooklyn, MD to Law Office of Thomas Mallon LLC
---
Here are some law-related links: