Divorce Lawyer in Dundalk, MD 21222
Tips to Help You Find a Trustworthy Dundalk, MD Divorce Lawyer Near You
Law Office of Thomas Mallon LLC is a leading Dundalk, MD divorce lawyer that has more than 14 years of experience helping couples navigate through the divorce process. We understand that getting a divorce can be difficult. There are so many factors that need to be considered and decisions that need to be made, and tensions and emotions can run high.
Our divorce lawyer takes a caring, compassionate approach, ensuring couples communicate effectively and constructively. We always have the best interest of our clients in mind and are committed to making sure that issues are resolved in a favorable manner and that the process is as amicable as possible.
If you and your spouse have decided to part ways and are seeking the assistance of an attorney, instead of searching online for "divorce lawyer near me", contact a Dundalk, MD divorce lawyer that is committed to excellence and has a proven track record of success: Law Office of Thomas Mallon LLC.
How to Find a Dundalk, MD Divorce Lawyer You Can Trust
Getting a divorce is a difficult decision to make. It's emotionally, mentally, and physically draining, and it involves a lot of soul-searching and upheaval.
Having top-notch legal representation is important. A good Dundalk, MD divorce lawyer can alleviate some of the stress and can ensure that the process goes as smoothly as possible. But this is all new to you, so how do you go about finding a knowledgeable, experienced attorney that you can trust? Here are some tips that can help you find a reputable Baltimore County divorce lawyer near you.
Understand an Attorney's Role
Before you begin the process of looking for a Baltimore County divorce lawyer near you, it's first important to understand the role of your attorney. A Dundalk, MD divorce lawyer should assist you with moving the dissolution of your marriage forward in a fair, equitable, and amicable manner.
A lawyer should not be used as an emotional support system; that's what family, friends, and even therapists are for. Instead, you should look to a Dundalk, MD divorce lawyer for guidance and assistance with decisions that relate to finances, investments, other assets, and if you have children, custody decisions.
Search for Divorce Lawyers Near You
Once you understand the role a Dundalk, MD divorce lawyer will play in the dissolution of your marriage, you can start the process of looking for an attorney. You can ask the people you know who have gone through a divorce – friends and family members – if they used a lawyer, and if so, who they used and if they would recommend his or her services.
You can also use the internet to look for an attorney. A quick search for "divorce lawyer near me" will be sure to reveal several professionals in the Baltimore County area. Visit some of the websites of attorneys or law firms that appear in your results to see if you can find more information about their credentials, qualifications, experience, and areas of expertise.
Schedule Consultations
Whether through referrals from the people you know or an online search, once you've found a few divorce lawyers near you, schedule consultations with each one. Reputable attorneys will offer no-cost in-person consultations. During your meeting with each Dundalk, MD divorce lawyer, ask key questions that will pertain to the process, as well as your case. The following are a few examples of some key questions that you might want to consider asking:
· How long have you been practicing?
· What will the process entail?
· How will we communicate?
· What type of law do you specialize in?
· How long do you think the case will take?
· How will the negotiation process work?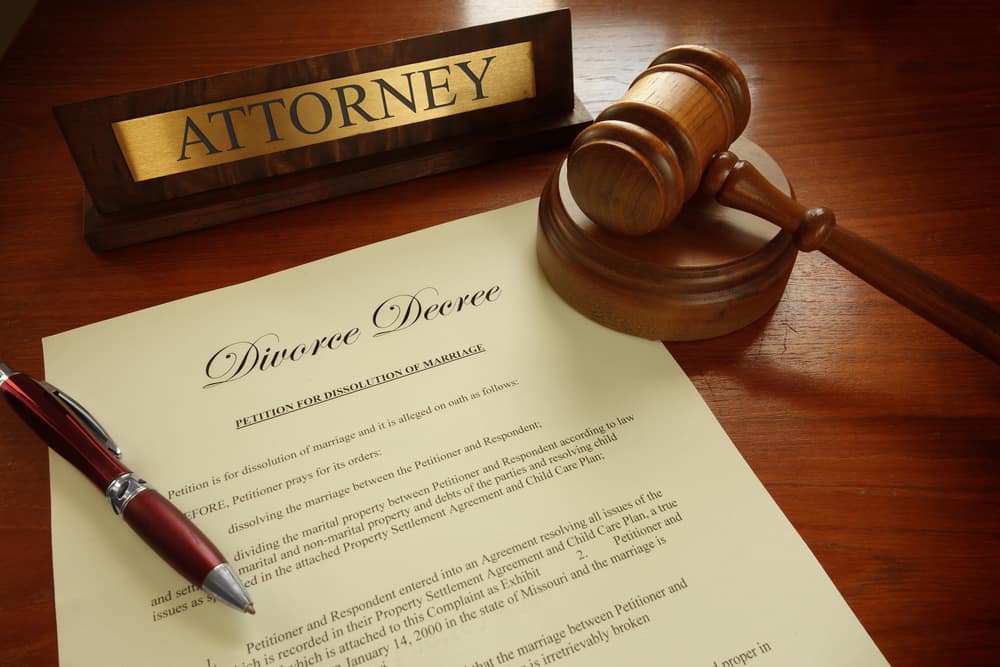 · Will anyone else be assisting with the case?
· How much do you estimate my divorce will cost?
· What are your rates?
You should also include any other questions that you feel would be pertinent and that would help you determine which attorney will best meet your needs. After you've completed the consultation process, take the time to review the answers each Baltimore County lawyer provided, and consider the interaction you had with each one.
Schedule a Free Consultation with a Top-Rated Dundalk, MD Divorce Lawyer
When you're researching divorce lawyers near you, be sure to include Law Office of Thomas Mallon LLC on your list. With more than 14 years of experience and a proven track record of success, you can rely on our attorney to guide you through your divorce and to ensure that the process goes as smoothly as possible. To schedule a consultation, call 410-847-9075 today!
---
Some information about Dundalk, MD
Dundalk is an unincorporated community and census-designated place in Baltimore County, Maryland, United States. The population was 67,796 at the 2020 census. In 1960 and 1970, Dundalk was the largest unincorporated community in Maryland. It was named after the town of Dundalk, Ireland. Dundalk is considered one of the first inner-ring suburbs of Baltimore.
The area now known as Dundalk was first explored by John Smith in 1608. Up until this time, the area was occupied by the tribes of the Susquehannock.
In 1856 Henry McShane, an immigrant from Ireland, established the McShane Bell Foundry on the banks of the Patapsco River in the then far southeastern outskirts of Baltimore. The foundry later relocated to the Patterson Park area of Baltimore until a fire during the 1940s caused it to move to 201 East Federal Street. In addition to bronze bells, the foundry once manufactured cast iron pipes and furnace fittings. When asked by the Baltimore and Sparrows Point Railroad for a name of a depot for the foundry, which was on their rail line, McShane wrote Dundalk, after the town of his birth, Dundalk, Ireland. In 1977 the foundry moved to its current location in Glen Burnie.
In 1916 the Bethlehem Steel Company purchased 1,000 acres (4.0 km2) of farmland, near the McShane foundry, to develop housing for its shipyard workers. The Dundalk Company was formed to plan a town in the new style, similar to that of the Roland Park area of Baltimore, excluding businesses except at specific spots and leaving land for future development of schools, playing fields, and parks. By 1917 Dundalk proper was founded, at which point it had 62 houses, two stores, a post office, and a telephone exchange. Streets were laid out in a pedestrian-friendly open grid, with monikers like 'Shipway', 'Northship', 'Flagship', and 'Admiral'. The two-story houses had steeply pitched roofs and stucco exteriors. As the demand for steel increased rapidly during World War 1, white workers streamed into Dundalk, pushing black workers into a small community nearby named Turner Station. Turner Station expanded even more during World War II as demand for steel increased even more.
Useful links for Dundalk, MD
Directions from Dundalk, MD to Law Office of Thomas Mallon LLC
---
Here are some law-related links: