Divorce Lawyer in Hampden, MD 21211
Looking for a Divorce Attorney Near You? Important Questions to Ask Before You Hire a Hampden, MD Divorce Lawyer
Divorce is a big step, and the way it's handled will have a lasting impact on you and your family. To ensure the process goes as smoothly as possible and to come to the most amicable settlement, seeking legal representation from an experienced and knowledgeable divorce attorney near you is highly recommended.
At Law Office of Thomas Mallon LLC, we understand what you're going through and are here to support you through the process. Our Hampden, MD divorce lawyer has more than 14 years of experience and has successfully helped countless Baltimore County couples, and we're confident that we can do the same for you. If you're looking for a trustworthy divorce lawyer near you, be sure to call Law Office of Thomas Mallon LLC.
Important Questions to Ask Before Hiring a Hampden, MD Divorce Lawyer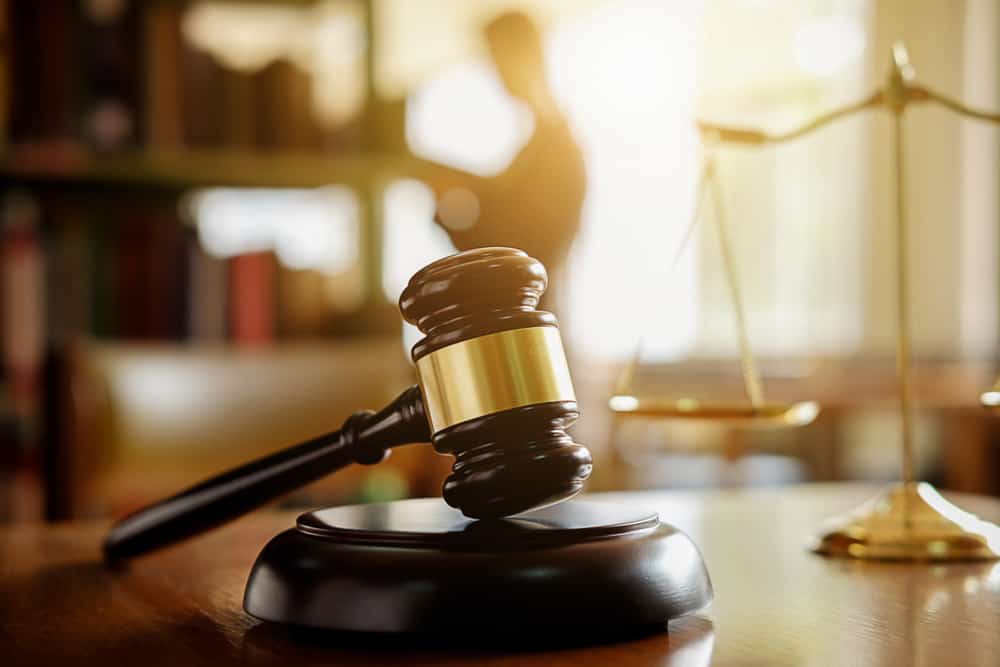 Have you and your spouse decided to part ways? The decision to get a divorce isn't easy, especially when it comes to trying to make major decisions, such as asset distribution and child custody.
Add a rollercoaster of emotions into the mix, and it's no wonder why divorce is so challenging. Fortunately, there's a way that you can ease the process. How? By seeking the guidance and support of a Hampden, MD divorce lawyer.
A lawyer that specializes in divorce can help you make important decisions and navigate through all of the trials and tribulations. Finding a Hampden, MD divorce lawyer isn't hard; just do a quick search for "divorce attorney near me" and you're bound to find several professionals who service the Baltimore County area. You don't want to choose the first attorney you find, however; you want to make sure that you choose someone you feel comfortable with and who you can really trust.
Finding a reliable Hampden, MD divorce lawyer requires due diligence, and that includes meeting a few different attorneys and asking some key questions. During the interview process, here's are some key questions that you should consider asking, as the answers to these questions will help you find a credible divorce attorney near you.
What kind of divorce cases do you focus on?
When you're interviewing prospective divorce attorneys near you, it's important to keep in mind that not all attorneys specialize in the same kinds of cases. You want to find a Hampden, MD divorce lawyer who has experience in cases that are similar to yours.
Will child custody be a central component of your case? Will your case require financial settlements? Finding out what a Baltimore County divorce attorney focuses on will help you with your specific case. The more experience the professional has in cases that are similar to yours, the more helpful they will be.
How many divorce cases have you handled?
Choosing a Hampden, MD divorce lawyer is kind of like choosing a mechanic to work on your car. Getting a divorce is stressful enough, and the last thing you want to do is hire someone who has minimal experience or who has never handled a case before. The more cases a divorce attorney near you has handled, the better, as they'll be more knowledgeable and experienced, and they'll bring that knowledge and experience to your case.
How many cases have you settled out of court?
To avoid unnecessary drama and a prolonged settlement, keeping your case out of court is the best bet. When you settle out of a Baltimore County court, you and your spouse are basically reaching a compromise, so it's important to find a Hampden, MD divorce lawyer who has ample experience settling out of court.
What is your caseload like?
You want to find a divorce attorney near you who will be able to give your case the attention it deserves. If the lawyer has a lot of cases on his or her plate, chances are that he or she won't have a lot of time to devote to your case. Your divorce is immensely important, so before you sign on the dotted line, make sure the Hampden, MD divorce lawyer will have the time to dedicate to your case.
Looking for a Reliable Divorce Attorney Near You?
Looking for a reputable divorce attorney near you in Baltimore County? Get in touch with Law Office of Thomas Mallon LLC, a leading Hampden, MD divorce lawyer. Call 410-847-9075 today and we'll be happy to answer all of your questions.
---
Some information about Hampden, MD
Hampden is a neighborhood located in northern Baltimore, Maryland, United States. Roughly triangular in shape, it is bounded to the east by the neighborhood Wyman Park, to the north by Roland Park at 40th and 41st Street, to the west by the Jones Falls Expressway, and to the south by the neighborhood Remington. The Homewood campus of the Johns Hopkins University is a short distance to the east.
Named for English politician John Hampden, Hampden was originally settled as a residential community for workers at the mills that had sprung up along the Jones Falls; its first residents were in place well before the area was annexed to Baltimore City in 1889. Many of its residents migrated to the area from the Appalachian hill country of Kentucky, West Virginia, and Western Pennsylvania, due to the abundance of jobs the mills provided. This influx cemented the image of the neighborhood for the decades that followed as both primarily white and working-class. Before, during, and after World War II many Appalachian migrants settled in Baltimore, including Hampden. Appalachian people who migrated to Hampden were largely economic migrants who came looking for work.
In the early 60's into the 80's Hampden was viewed as a safe place to raise a family. Most of its residents knew each other through the local schools, namely Hampden Elementary #55 and Robert Poole Middle School #56. In addition to the local schools, there were local grocery stores; such as the A&P located on Falls Road and Ezee Market located where the current Wine Source is located on Chestnut Avenue. Athletic programs were orchestrated via the Roosevelt Recreation Center for children of all ages. These included the football Hampden Rangers, baseball and indoor basketball. The 'Rec', as known by the locals included a 'Big Pool' which is still in use today and offered a summer fireworks celebration on the 4th of July. Restaurants were plentiful serving up the taste of home cooked meals courtesy of Ye Eat Shoppe, Roland Restaurant and Reynolds on The Avenue. Also on The Avenue were the showcasing the latest movies. This family atmosphere lasted into the late 80's ultimately giving way to gentrification and a real estate surge that allowed its long time residents to relocate.
Beginning in the early 1990s, the neighborhood (conveniently located vis-a-vis Johns Hopkins and downtown) was discovered by artists and others, who began reclaiming the neighborhood. Many new residents were attracted by the creation of an artist studio and office space known as the Mill Centre, located in the southernmost region of Hampden between Falls Road and Mill Road. Over the past decade, housing prices in Hampden have skyrocketed and the area's commercial center on a four-block stretch of West 36th Street, known as The Avenue, has seen trendy boutiques, restaurants, art galleries, a yoga studio, an upscale winebar, and assorted specialty shops occupy storefronts that had been either vacant or in a state of disrepair. The community of Wyman Park, as well as the actual park, are located to the east. The Woodberry station on the Baltimore Light Rail system is just on the other side of the Jones Falls Expressway and is within walking distance of much of the neighborhood. A new, high-end mixed-use development at Clipper Mill, directly in front of the Woodberry Light Rail station, has spurred additional economic activity in the area.
Useful links for Hampden, MD
Directions from Hampden, MD to Law Office of Thomas Mallon LLC
---
Here are some law-related links: