Divorce Lawyer in Reisterstown, MD 21136
Why You Should Hire a Reisterstown, MD Family Lawyer for Your Divorce
Legal issues between you and your family can be confusing, frustrating, and mentally and emotionally draining for all parties involved. For guidance and support that you can rely on during this trying time, contact an experienced family lawyer. For more than 14 years, Law Office of Thomas Mallon LLC has been helping Baltimore County families navigate through all kinds of difficult legal matters. Divorce, child custody, child support, adoption, legal separation, and alimony are just some of the matters that our family lawyer is qualified to help you with.
Whether you and your spouse have decided to part ways and you're looking for a reliable Reisterstown, MD divorce lawyer, or you need a trustworthy lawyer to assist you with drafting a prenuptial agreement, or you require legal assistance with anything else that pertains to your family, you can count on Law Office of Thomas Mallon LLC to see you through.
Reasons to Hire a Reisterstown, MD Family Lawyer for Your Divorce
When you and your spouse got married, divorce wasn't even a word in your vocabulary, let alone something you ever intended on happening. However, as the years have passed, things may have happened that have led you to a crossroads, and now you've both decided that parting ways is the best way forward.
A divorce is a major, life-changing event. It's mentally, emotionally, and physically draining, and can cause a lot of upheavals. Fortunately, there's a way to take some of the stress off of your shoulders. How? By hiring a Baltimore County family lawyer.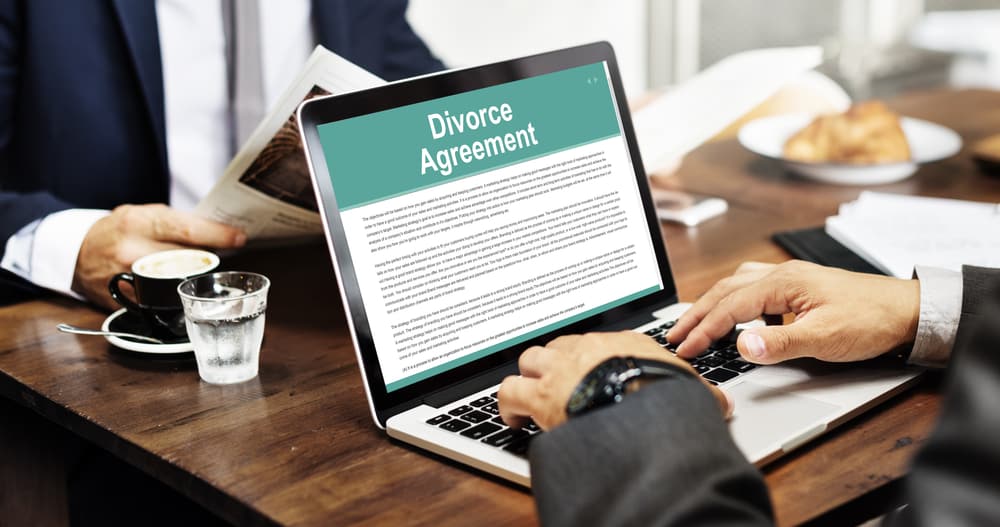 Here's a look at some great reasons why you should consider hiring a Reisterstown, MD divorce lawyer that specializes in family law.
Divorce is Complicated
When people say that divorce changes your life dramatically, they aren't being hyperbolic. There are so many things that need to be sorted through and figured out, and that can be downright complicated. An experienced Baltimore County family lawyer will bring clarity to the complexities of divorce.
He or she will assist you with equitably allocating your resources and assets, and can help you determine child custody arrangements that are fair and effective for you, your spouse, and your children. These are just some of the ways that a Reisterstown, MD divorce lawyer who is experienced in family law will be able to make parting ways a bit less complicated.
Divorce is Stressful and Emotional
Of all the things that can happen during a person's lifetime, divorce is one of the most stressful and emotional. It's wrought with feelings of frustration, anger, sadness, fear, worry, anxiety, and depression; however, it can also be liberating.
When emotions and stresses are running so high, taking a step back to assess the situation and the facts can be hard. That's where a Baltimore County family lawyer can help. A Reisterstown, MD divorce lawyer who specializes in family law will act as counsel on all of the legal matters that pertain to your case and will give you fair, objective advice on how to proceed so that everyone can walk away happy.
There's Lots of Red Tape
When most couples decide to end their marriage, they don't realize how much paperwork is involved. There are so many forms and documents that need to be filled out, collected, copied, signed, and submitted. Just filing the divorce papers can be overwhelming; let alone all of the other paperwork that pertains to other matters that will have to be addressed.
If you overlook a document and fail to fill something out correctly or submit it promptly, there's a chance that you could be penalized, which can cause a whole host of additional issues and stresses. A Reisterstown, MD divorce lawyer who is well-versed in family law will know exactly what documents need to be collected, completed, and filed. By having a professional Baltimore County family lawyer handle the red tape for you, you'll feel much more at ease.
Contact an Esteemed Baltimore County Family Lawyer Today
Have you and your spouse decided to part ways? If so, contact Law Office of Thomas Mallon LLC. Our knowledgeable, experienced, and compassionate Reisterstown, MD divorce lawyer will take some of the burdens off of your shoulders and will ensure a fair, equitable, and amicable outcome for all. To schedule a free, in-person consultation, call 410-847-9075 today.
---
Some information about Reisterstown, MD
Reisterstown is an unincorporated community and census-designated place in Baltimore County, Maryland, United States. As of the 2010 census, it had a population of 25,968.
John Reister purchased a 20-acre (81,000 m2) tract of land, which he called 'Reister's Desire', along the Conewago Road on March 2, 1758. He built a tavern on the site, providing food, drink and lodging for travelers. Other businesses serving travelers soon followed, creating the settlement known as Reister's Town, and eventually Reisterstown. With the purchase in 1763 of another 83 acres (340,000 m2) adjoining the original property, Reister began developing both sides of Conewago Road, later renamed Reisterstown Road.
In 1764, John Reister purchased a three-quarter acre lot, which he named Church Hill, as a site for the community's first church, a small building constructed of logs. Funded and built by the Lutheran community, the church was free to all denominations. The building also served as a school house, a secondary function typical of churches at that time.
The town raised money with a public subscription and replaced the log building with a brick school building in 1824, named Franklin Academy in honor of Benjamin Franklin. A cupola was added to the school in 1826. Franklin Academy became the first public high school in the county in 1874 and one of the earliest schools to join the Baltimore County school system.
Learn more about Reisterstown.
Useful links for Reisterstown, MD
Directions from Reisterstown, MD to Law Office of Thomas Mallon LLC
---
Here are some law-related links: