Divorce Lawyer in Rosedale, MD 21237
Why You Should Hire a Rosedale, MD Family Lawyer for Your Divorce
Legal issues between you and your family can be confusing, frustrating, and mentally and emotionally draining for all parties involved. For guidance and support that you can rely on during this trying time, contact an experienced family lawyer. For more than 14 years, Law Office of Thomas Mallon LLC has been helping Baltimore County families navigate through all kinds of difficult legal matters. Divorce, child custody, child support, adoption, legal separation, and alimony are just some of the matters that our family lawyer is qualified to help you with.
Whether you and your spouse have decided to part ways and you're looking for a reliable Rosedale, MD divorce lawyer, or you need a trustworthy lawyer to assist you with drafting a prenuptial agreement, or you require legal assistance with anything else that pertains to your family, you can count on Law Office of Thomas Mallon LLC to see you through.
Reasons to Hire a Rosedale, MD Family Lawyer for Your Divorce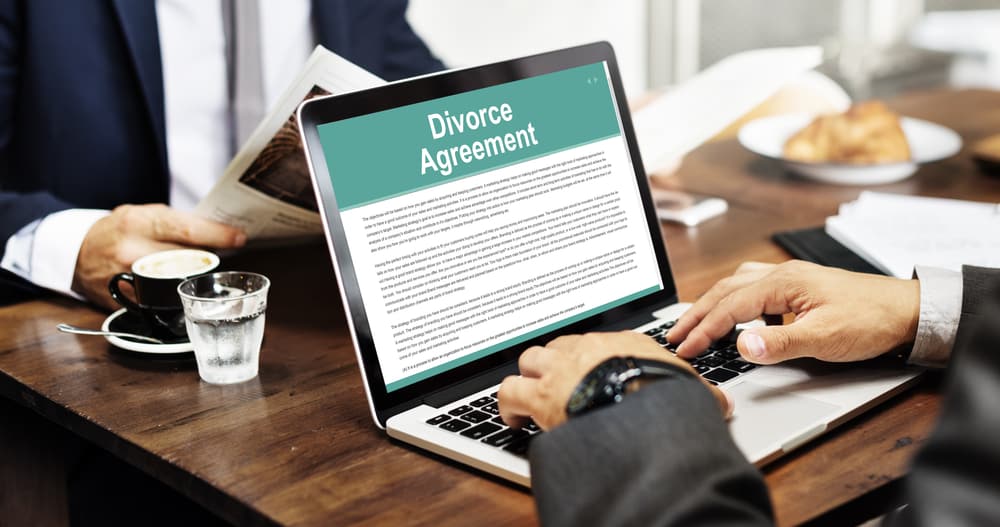 When you and your spouse got married, divorce wasn't even a word in your vocabulary, let alone something you ever intended on happening. However, as the years have passed, things may have happened that have led you to a crossroads, and now you've both decided that parting ways is the best way forward.
A divorce is a major, life-changing event. It's mentally, emotionally, and physically draining, and can cause a lot of upheavals. Fortunately, there's a way to take some of the stress off of your shoulders. How? By hiring a Baltimore County family lawyer.
Here's a look at some great reasons why you should consider hiring a Rosedale, MD divorce lawyer that specializes in family law.
Divorce is Complicated
When people say that divorce changes your life dramatically, they aren't being hyperbolic. There are so many things that need to be sorted through and figured out, and that can be downright complicated. An experienced Baltimore County family lawyer will bring clarity to the complexities of divorce.
He or she will assist you with equitably allocating your resources and assets, and can help you determine child custody arrangements that are fair and effective for you, your spouse, and your children. These are just some of the ways that a Rosedale, MD divorce lawyer who is experienced in family law will be able to make parting ways a bit less complicated.
Divorce is Stressful and Emotional
Of all the things that can happen during a person's lifetime, divorce is one of the most stressful and emotional. It's wrought with feelings of frustration, anger, sadness, fear, worry, anxiety, and depression; however, it can also be liberating.
When emotions and stresses are running so high, taking a step back to assess the situation and the facts can be hard. That's where a Baltimore County family lawyer can help. A Rosedale, MD divorce lawyer who specializes in family law will act as counsel on all of the legal matters that pertain to your case and will give you fair, objective advice on how to proceed so that everyone can walk away happy.
There's Lots of Red Tape
When most couples decide to end their marriage, they don't realize how much paperwork is involved. There are so many forms and documents that need to be filled out, collected, copied, signed, and submitted. Just filing the divorce papers can be overwhelming; let alone all of the other paperwork that pertains to other matters that will have to be addressed.
If you overlook a document and fail to fill something out correctly or submit it promptly, there's a chance that you could be penalized, which can cause a whole host of additional issues and stresses. A Rosedale, MD divorce lawyer who is well-versed in family law will know exactly what documents need to be collected, completed, and filed. By having a professional Baltimore County family lawyer handle the red tape for you, you'll feel much more at ease.
Contact an Esteemed Baltimore County Family Lawyer Today
Have you and your spouse decided to part ways? If so, contact Law Office of Thomas Mallon LLC. Our knowledgeable, experienced, and compassionate Rosedale, MD divorce lawyer will take some of the burdens off of your shoulders and will ensure a fair, equitable, and amicable outcome for all. To schedule a free, in-person consultation, call 410-847-9075 today.
---
Some information about Rosedale, MD
Rosedale is an unincorporated community and census-designated place in Baltimore County, Maryland, United States. The population was 19,257 at the 2010 United States Census.
The origin of the name Rosedale is not documented with certainty. However, a 1950 fourth grade class was told to interview family and friends about the history of the Rosedale community. From that activity came an explanation. A young Englishman had a farm on Hamilton Avenue just above Philadelphia Road. His farm had numerous roses. Since his name was Dale and the roses were so lovely, the townspeople settled on the name of Rosedale.
Rosedale, a community northeast of the city of Baltimore, was a plantation and later farming community, from the time of the first settlers and their slaves, until suburban development began after World War II. Maryland Route 7, which runs through the community, was originally the Philadelphia Road. George Washington traveled it to New York in 1789 where he was inaugurated as the first American president.
In the latter part of the nineteenth century, this area was settled by new waves of immigrants, mostly from Germany and Poland. A 1940 article was written about the 59th wedding anniversary of Charles Schatzschneider and his wife; they had been immigrants who settled in this area. Charles Schatzschneider was born in Germany in 1859 and came at the age of 13 to the United States as a farm laborer. He settled in Rosedale, where he later married. He and his wife raised 15 children. During their lives they saw the area develop from a rather primitive rural community to one with gas and electric lighting, water and sewerage systems and paved streets. New electric trains passed rapidly through the community. When this couple had first come to the area, great three-masted schooners could sail all the way up Back River to the heading.
Useful links for Rosedale, MD
Directions from Rosedale, MD to Law Office of Thomas Mallon LLC
---
Here are some law-related links: