Providing Maryland Families with Sound Legal Representation
Providing Maryland Families with Sound Legal Representation
I can't say thank you Enough to Tom Mallon and his team for helping me with my Divorce Battle. I... read moreI can't say thank you Enough to Tom Mallon and his team for helping me with my Divorce Battle. I was more than pleased with the outcome. If you looking for an Attorney that is willing to go to war for you in a divorce battle and is very much affordable. So if you worried about how am I gonna be able to pay for an Attorney! Don't worry Tom Mallon will work with you he is a very nice guy. If you have any questions about your case his staff is on it very professional. Thank you Tom you helped me be free again 😉 read less

Mr. Mallon was very professional and he took the time to listen to me. He went above and beyond my... read moreMr. Mallon was very professional and he took the time to listen to me. He went above and beyond my expectations as my lawyer and as a person of integrity. I highly recommend him as an attorney and will not hesitate to reach out to him for legal advice in the future. read less

Tom Mallon was very professional and was always available through out my legal case. He ensured we were prepared for... read moreTom Mallon was very professional and was always available through out my legal case. He ensured we were prepared for every hearing. He cares about his clients and I would absolutely recommend him!! read less

I used Law Office Of Thomas K. Mallon for a couple of legal matters and also for advise; they were... read moreI used Law Office Of Thomas K. Mallon for a couple of legal matters and also for advise; they were great! I love the professionalism and they made me feel like I was a priority. I would recommend their divorce attorney in Baltimore in a heartbeat!!! read less
Attorney Thomas Mallon: Elder Law and Estate Planning Services in Baltimore County, MD
When it comes to estate planning in Baltimore County, there is no attorney more effective than Thomas Mallon. For many years Attorney Mallon has been providing the Baltimore area with elder law and estate planning services that have helped the elderly community plan the rest of their lives effectively.
What is Elder Law and How Does it Work?
Thomas Mallon has been serving Baltimore as a family planning and elder law attorney for many years. In the time that he has been in practice, he has helped many people of the elderly community with their legal needs. But what is elder law, and how exactly does it work? At the law firm of Attorney Thomas Mallon, all aspects of elder law and retirement planning can be easily explained.
Elder law is the specialty field of law that deals with the various legal needs of people past a certain age. The focus of elder law is the legal issues that senior citizens must deal with. Each state has a government that deals with the complex and multifaceted legal matters that seniors are faced with. In order to effectively carry out legal concerns of the elderly community, a responsible and knowledgeable attorney is needed. Attorney Thomas Mallon is such a lawyer; one who understands the needs of senior citizens who are in the stages of planning either retirement, estate planning, or are facing health issues that require legal assistance.
For more information on elder law attorney practices and fees in Baltimore, Maryland, please contact the law office of Thomas Mallon today.
Most people do not know that they have an estate, but most people do. An estate is anything that you own, whether it be your car, real estate, or a bank account. Regardless of how much you own, anything that is yours is part of your estate. When the time comes for you to plan for the distribution of your assets after you die, that is called estate planning. If you want to control how your possessions are distributed, an estate planning attorney is essential. Thomas Mallon is an estate planner in Baltimore County, MD. When it comes to trust planning, or estate planning, it is important that you elect a power of attorney, or someone who will be in charge of distribution of your estate. Attorney Mallon has been helping people with this process for many years. 
If you are at the time of your life where you are thinking ahead about your estate trust, you may want to consider working with Attorney Mallon. Mr. Mallon is available to speak with you about your questions regarding estate planning, trust administration, estate tax, or income tax related to estate planning. Please give his law offices a call today if you would like more information.
Personal Injury Lawyer in Hampden, MD 21211
The Role of a Personal Injury Attorney in Hampden, MD
A personal injury attorney is a lawyer specializing in personal injury law, also known as "tort" law. Attorneys function as the legal representative of their clients in a court of law. They protect their client's legal rights and act in the best interests of their clients. They serve as a gateway between their client and all other parties involved in a personal injury case. As their client's legal representative, all contact goes directly to the attorney. A personal injury attorney will also represent their clients in various legal proceedings, especially within a court of law.
If you need a personal injury attorney in Hampden, MD, contact the office of Law Office of Thomas Mallon LLC at 410-847-9075 today. Thomas K. Mallon is a personal injury lawyer in Hampden, MD licensed within the state of Maryland as a practicing attorney in a court of law. He has been a personal injury attorney providing legal representation for people living in Baltimore County for over 20 years. Below is a brief list of services you will receive when hiring Thomas K. Mallon as your attorney.
Provide Legal Advice
A personal injury attorney will always inform their clients of their legal rights within the context of their case. Every personal injury case is unique, and seeking the advice of an experienced personal injury attorney becomes a necessity, especially in cases that include multiple parties involved in an incident.A personal injury attorney can navigate the complex network of insurance companies, law enforcement, and even multiple legal defense teams to determine liability. Furthermore, a personal injury attorney will advise their clients of the best course of action to take based on their case and offer guidance and support through any legal proceedings.
If you have suffered a debilitating personal injury, need a fair companion, and live in Baltimore, contact Law Office of Thomas Mallon LLC at 410-847-9075 today. Thomas K. Mallon has over 20 years of experience providing clients with legal advice, guidance, and support through any legal proceedings they may face.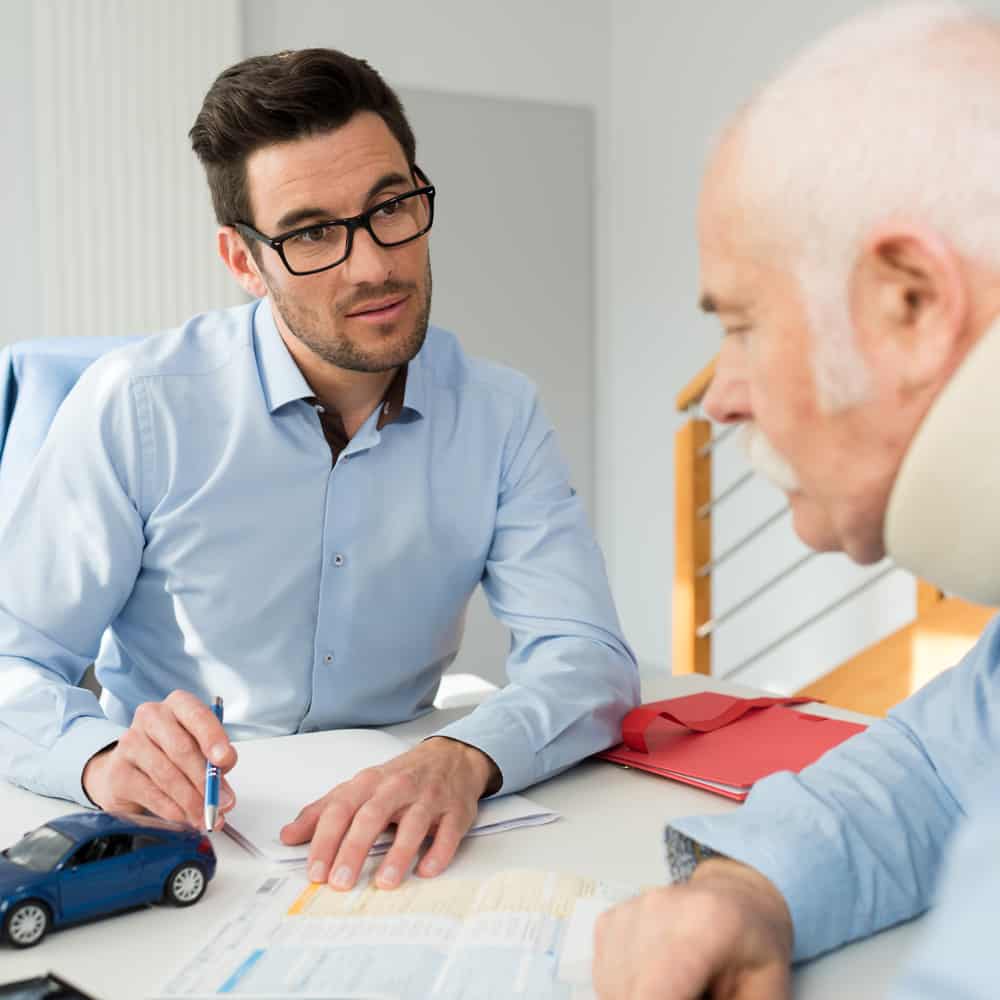 Provide Legal Representation
A personal injury attorney will negotiate with the liable party on their client's behalf for a settlement. A majority of personal injury cases come to a settlement outside of court. A settlement means that both or all parties agree to the said settlement, and in turn, the client agrees not to pursue a lawsuit that would require going to court.
Should initial negotiation attempts fail to resolve a personal injury case, negotiating a settlement outside of court is still possible. The most common avenues for negotiating a settlement are mediation and arbitration. In both instances, all parties involved agree to allow a third party to direct the negotiation processwhere all parties may come to an agreed-upon settlement outside of court.
In the extreme instances where parties cannot come to terms, and settlement within mediation or arbitration is not required or legally binding, the victim has the right to file a lawsuit to continue their pursuit for damages. In a court of law, the personal injury attorney will state their client's case before a judge, who will then decide the compensation settlement and that judgment is legally binding for all parties involved. In other words, both the client, also known as the plaintiff and the liable parties, also known as defendants, must accept and adhere to the judge's decision.
Going to court is a very time-consuming and costly manner to all parties involved. In addition, once the judge has made their decision, there are no further opportunities for negotiations. For this reason, many cases are settled outside of court to avoid the additional time, money, and resources dedicated to a trial so long as both parties are willing to negotiate.
Build Your Case
The idea of going to trial can be very daunting for any individual. However, in certain extreme circumstances, it is necessary to file a lawsuit to receive the appropriate amount of compensation owed by the person or entity liable for damages. In the time leading up to the decision to go to trial, after a reasonable amount of negotiation attempts with the liable parties involved, a personal injury attorney has already built a case in preparation for trial.
A personal injury attorney collects evidence and data to support their client's case when they become their legal representative. Building a case involves collecting police reports, gathering medical records, and witness statements.Along with this, an attorney may also conduct internal or third-party investigations of the incident. These professionals can be independent medical examiners, scientists, engineers, and other consulting professionals who provide objective observations and draft their findings in reports about various aspects of a personal injury case. These reports are supporting evidence to the case. These professionals can also provide in-person expert witness testimony under oath during mediation, arbitration, hearings, and even in court. In addition, a personal injury attorney will assess their client's current and future damages to substantiate a fair compensation amount for their client.
The information a personal injury attorney has gathered is used in negotiation attempts with the liable parties involved. It will be this same documentation presented in a court of law should a lawsuit be filed. Therefore, a personal injury attorney is already prepared for trial in the extreme event that their client would need to file a lawsuit to get adequate compensation.
If you need legal representation from a personal injury attorney in Hampden, MD, contact the Law Office of Thomas Mallon LLC at 410-847-9075. Thomas K. Mallon can represent you to help resolve your case and get you the proper compensation for your claim.
When should you seek a personal injury attorney?
For incidents involving no or minor injuries, filing a claim with your insurance company and accepting the reasonable settlement amount for minor damages can be enough to satisfy all parties involved. In instances where injures are many and severe, or there are multiple parties involved in a serious incident, it is wise to seek the help of an experienced personal injury attorney. A personal injury attorney will inform you of your legal rights and help guide you step by step through any legal proceedings you may experience.
If you have been severely harmed due to negligence and denied adequate compensation, you need the services of an experienced personal injury attorney. To receive damages sufficient to cover the cost of medical expenses, emotional trauma, and recovering lost wages requires the help of an experienced personal injury attorney to represent you and get you the compensation you deserve.
At Law Office of Thomas Mallon LLC, Thomas K. Mallon has over 20 years of experience as a personal injury attorney in Hampden, MD. He will review your case to determine what type of settlement is right for you and take every action on your behalf to ensure that you are fully compensated. If you are in Baltimore County, do not delay. Call the Law Office of Thomas Mallon LLC at 410-847-9075 today.
---
Some information about Hampden, MD
Hampden is a neighborhood located in northern Baltimore, Maryland, United States. Roughly triangular in shape, it is bounded to the east by the neighborhood Wyman Park, to the north by Roland Park at 40th and 41st Street, to the west by the Jones Falls Expressway, and to the south by the neighborhood Remington. The Homewood campus of the Johns Hopkins University is a short distance to the east.
Named for English politician John Hampden, Hampden was originally settled as a residential community for workers at the mills that had sprung up along the Jones Falls; its first residents were in place well before the area was annexed to Baltimore City in 1889. Many of its residents migrated to the area from the Appalachian hill country of Kentucky, West Virginia, and Western Pennsylvania, due to the abundance of jobs the mills provided. This influx cemented the image of the neighborhood for the decades that followed as both primarily white and working-class. Before, during, and after World War II many Appalachian migrants settled in Baltimore, including Hampden. Appalachian people who migrated to Hampden were largely economic migrants who came looking for work.
In the early 60's into the 80's Hampden was viewed as a safe place to raise a family. Most of its residents knew each other through the local schools, namely Hampden Elementary #55 and Robert Poole Middle School #56. In addition to the local schools, there were local grocery stores; such as the A&P located on Falls Road and Ezee Market located where the current Wine Source is located on Chestnut Avenue. Athletic programs were orchestrated via the Roosevelt Recreation Center for children of all ages. These included the football Hampden Rangers, baseball and indoor basketball. The 'Rec', as known by the locals included a 'Big Pool' which is still in use today and offered a summer fireworks celebration on the 4th of July. Restaurants were plentiful serving up the taste of home cooked meals courtesy of Ye Eat Shoppe, Roland Restaurant and Reynolds on The Avenue. Also on The Avenue were the showcasing the latest movies. This family atmosphere lasted into the late 80's ultimately giving way to gentrification and a real estate surge that allowed its long time residents to relocate.
Beginning in the early 1990s, the neighborhood (conveniently located vis-a-vis Johns Hopkins and downtown) was discovered by artists and others, who began reclaiming the neighborhood. Many new residents were attracted by the creation of an artist studio and office space known as the Mill Centre, located in the southernmost region of Hampden between Falls Road and Mill Road. Over the past decade, housing prices in Hampden have skyrocketed and the area's commercial center on a four-block stretch of West 36th Street, known as The Avenue, has seen trendy boutiques, restaurants, art galleries, a yoga studio, an upscale winebar, and assorted specialty shops occupy storefronts that had been either vacant or in a state of disrepair. The community of Wyman Park, as well as the actual park, are located to the east. The Woodberry station on the Baltimore Light Rail system is just on the other side of the Jones Falls Expressway and is within walking distance of much of the neighborhood. A new, high-end mixed-use development at Clipper Mill, directly in front of the Woodberry Light Rail station, has spurred additional economic activity in the area.
Useful links for Hampden, MD
Map of Hampden, MD
---
Here are some law-related links: